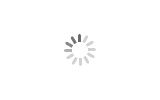 Aluminium Paste For coil Coating
Brand jie han
Product origin shan dong
Delivery time 2week
Supply capacity 500ton per month
non leafing aluminium paste
1.advantage : high whiteness , good metallic effect . uniform particle size
2. spc : 6um 8um 10um 12um 15um
3.Main use for: industrial paint , plastic boat paint ,corrosion paint . and coil paint so far we have supply some biggest paint factory in Asia .and europe and middle easy the key of application process of aluminium paste, fore pre dispersion should be use resin , ether ethaol ,the dispersion rate should be 1:1 or 1:2, during dispersion can not use high speed mixer machine , if high speed will be broken aluminium shape .we are product this type aluminum paste since last 20years , it is have very steady quality per month we are sell 500tons .
Download
Aluminium Paste For coil Coating
Non-leafing metallic whitness aluminium paste
use for stainess steel coating , should be have high weather resistance , bearing salt and chemical resistance .
this type aluminium paste we are production by oleic acid as chemical .
Application examples are such as structures along the coast where corrosion is severe, FRP water storage tanks, structures by hot spring source and pool, etc.
・The inclusion of stainless steel flakes makes it possible to increase the coating film hardness to about 2H. Furthermore, increased hardness provides abrasion resistance as well as addition of sliding properties without use of oil.
Application examples are such as out door structures, bolts, screws, etc.
・Since the deep color tone unique to stainless steel flakes is well accepted by customers for exterior use, the product is applied onto exterior wall of buildings.
Grade

Non volatile

Content

(%±2)

Particle Size

Distribution

D50(μm)%

Screen analysis/wet sieving

With organic Solvents as

Rinsing liquid <45μm %

Solvent

applation

JH814

68

14

99.9

MS/HA

All kinds of paint and plastic

JH812

68

12

99.9

MS/HA

JH810

68

10

99.9

MS/HA

JH808

66

8

99.9

MS/HA

JH806

66

6

99.9

MS/HA
applation pictures:

package pictures: