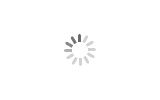 Aluminum Flakes For AAC concrete
Brand Jie han
Product origin Shan dong
Delivery time 1week
Supply capacity 500ton per month
Autoclaved aerated concrete (AAC) is one of building raw materials , how can get light weight concrete block this is main from Aluminum Flakes For AAC concrete . The aluminium reaction with calcium hydrogen, then will be release hydrogen then make AAC.
Advantage : good disperse to water . uniform particle size , steady gas rate.
4.spc : 30um solid 65-70% solvent :water
Download
Aluminum Flakes For AAC concrete
Aluminum Flakes For AAC concrete (GB/T17171-2008)
Aluminum Flakes For AAC concrete having the feature of stable performance, high activity, convenient to use, easy to disperse in water, be helpful for processing concrete casting production, in condition of low temperature, and freezing, after melting aluminium index unchanged, the activity is the ideal additive and foaming agent of silicate product, general index reach or exceed country JC/T407-2008 executive standard.
In the past, China's aerated concrete industrial main use dry aluminium powder .
This way process is complex and dangerous and product cost expensive, with heavy pollution .In recenlt years, we developed new type aluminium paste , which process is simple and low cost . This type aluminium paste have strictly request for water purity, through several years hard working ,we are developed the aluminium paste can use general water and have good result.
A aluminium ingot - melt -spray to powder -sieving - grinding - filter out water -package -aluminium paste
B aluminium foil -sieving - chemical formula - filter out water -package -aluminium paste
Grade

Non-volatile

%≥(+/-2)

Metallic aluminum

(gas volumetry%typical) )

≥

Particle size

D50+/-5(um )

Solvent

recommend AAC block density kg/m3

GLS -70

70

92

30

Water

400-500

GLS-65

65

92

30

Water

400-500

JH-7020

70

92

25

water

300-400

JH-7050

70

92

45

water

500-600

JH-7050

70

92

55

water

600-700
aluminium paste photo :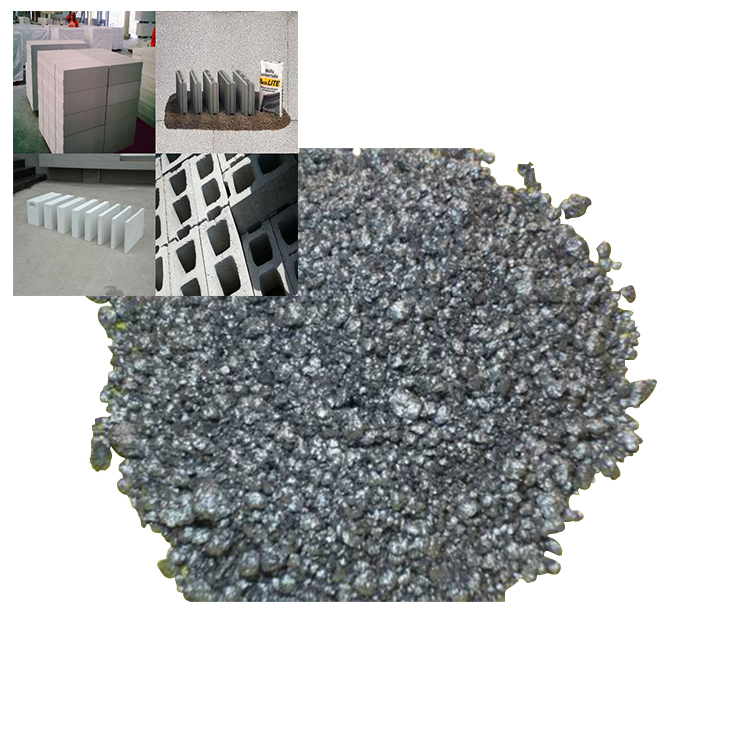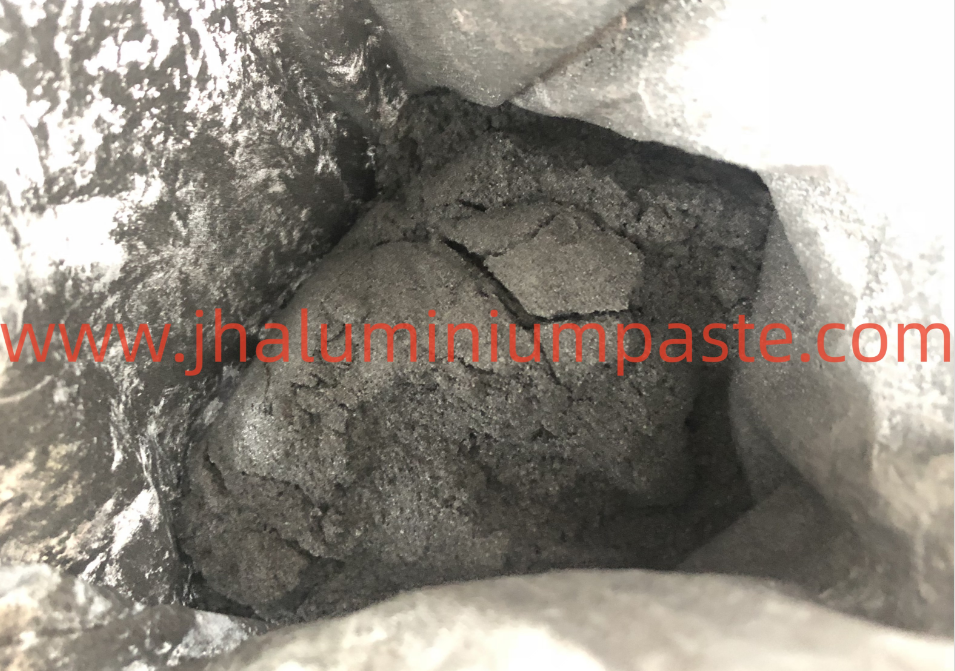 application photo :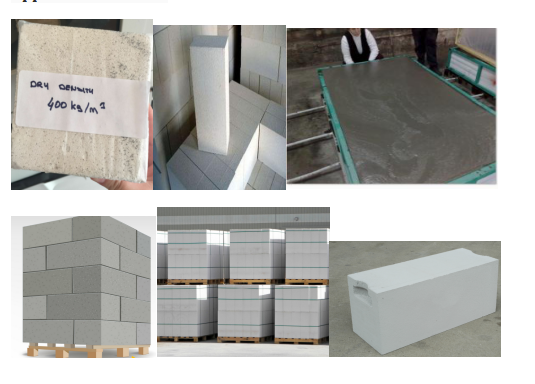 package photo :