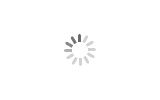 6061 Aluminium Alloy Powder
Brand jie han
Product origin shan dong
Delivery time 1week
Supply capacity 100ton per month
1. Particle size D50 can from 3um start , 60um finished
2. Different particle size can be adjusted.
3. Atomized producing technology.
Download
6061 Aluminium Alloy Powder
Product name: 6061 Atomized Aluminum Alloy Powder(6061 alloy powder)
Appearance: Atomized Gray Powder
Producing technology: Nitrogen Protecting Atomizing Technology;
Advantages: Good particle size distribution, strictly produced from the raw material of 6061 aluminum alloy ingot, different particle size can be customized to be produced, 100g free sample can be provided for testing.
Application:

1. Raw material of powder metallurgy industry.
2. Raw material of MIM and 3D printing.
3. Metal additive for chemical industry.
Certificate of Analysis

Product Identity

Product Name

6061 Aluminum Alloy Powder

Specification

JH-(250mesh)

Batch No.

LOT NO 20210531

Production Date

March.9th,2021

N.W.

500G






Testing Result

No.

Testing Items

Testing Result(%)

Rrange(%)

1

Al(%)

98.51

Balance

2

Fe(%)

0.265

≤0.7

3

Si(%)

0.529

0.4~0.7

4

Cu(%)

0.289

0.15~0.5

5

MN(%)

0.080

≤0.15

6

Mg(%)

1.050

0.8~1.2

7

Zn(%)

0.031

≤0.25

8

others(%)

0.050

≤0.05